Happy Church Jackson
A "Kid focused" ministry in the foot hills of Appalachia
The Happy Church started in January of 2002 in the home of James and Mary Crowe. Mike and Connie Tabor moved to the area the previous year and served at what was previously known as the Clayhole Grace Brethren Church (now Happy Church Clayhole) in the roles of interim pastor and children's ministry director respectively.
Within a couple of months, The Happy Church moved into a store front in downtown Jackson where we resided until acquiring our present property in January, 2007.
This current property is 8 buildings, large shelter, and a chicken coop on approx. 6 acres. Our staff resides on campus.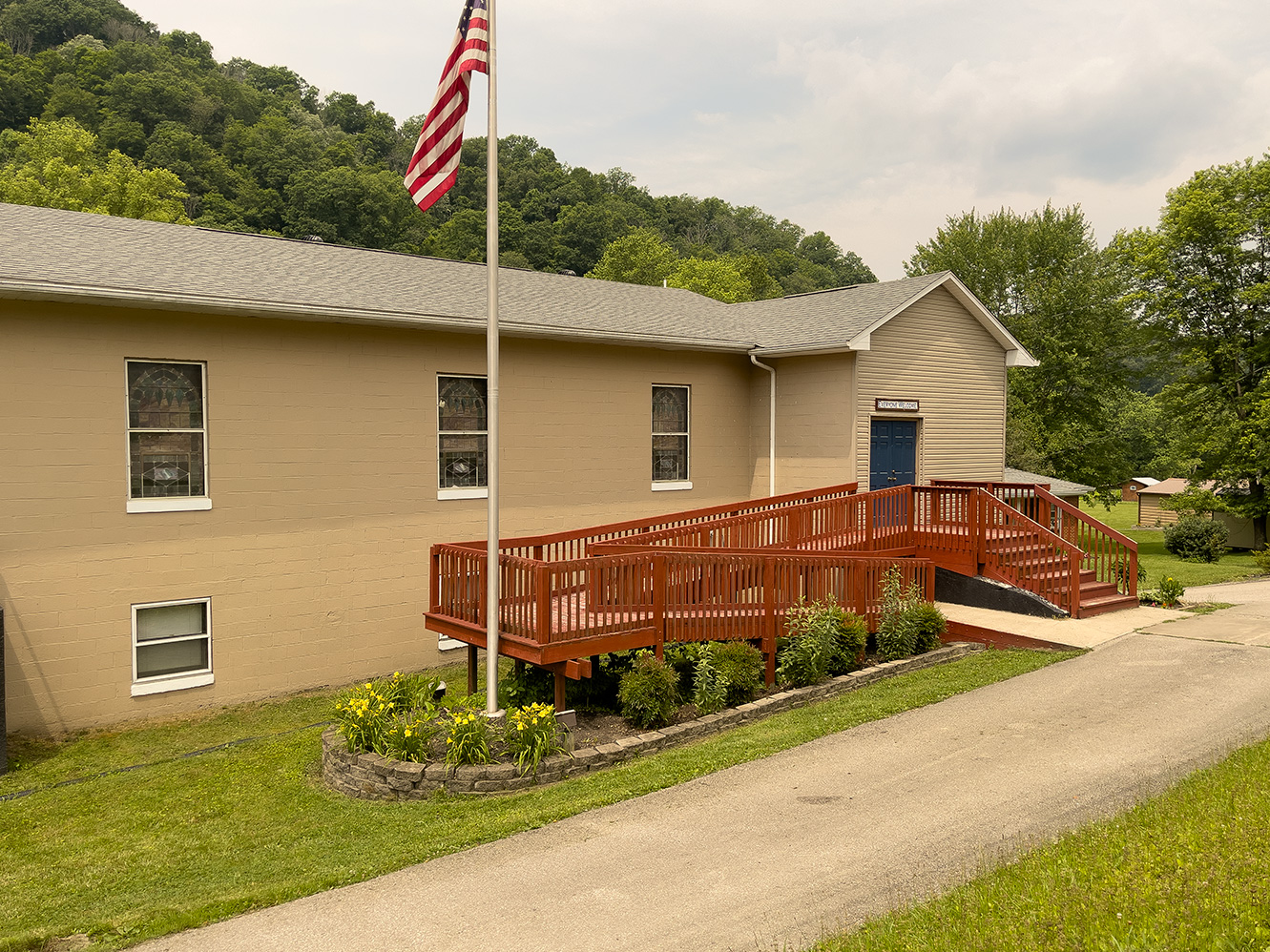 While we have our share of adult outreach opportunities, our primary focus is on children. It is estimated that approx. 80% of our children have drug affected homes. We feed kids nearly every time the doors are open, we provide clothing, hygiene products, new shoes for school, school supplies, complete thanksgiving and Christmas dinners, Christmas gifts, blankets, coats, hoodies, hats, gloves, and more.
Our kids are as capable as anyone, anywhere, at succeeding, especially when Christ is given His proper place in their lives. They sometimes need a little help believing it.

Our vision is to improve a culture by starting with the children. Our prayer is that they will continue in ways that please our Father and let their light shine before all men, permeating every facet of society with love that matters.
We are asking for wisdom and continued vision to figure out what He wants us to do and not mess it up too bad☺